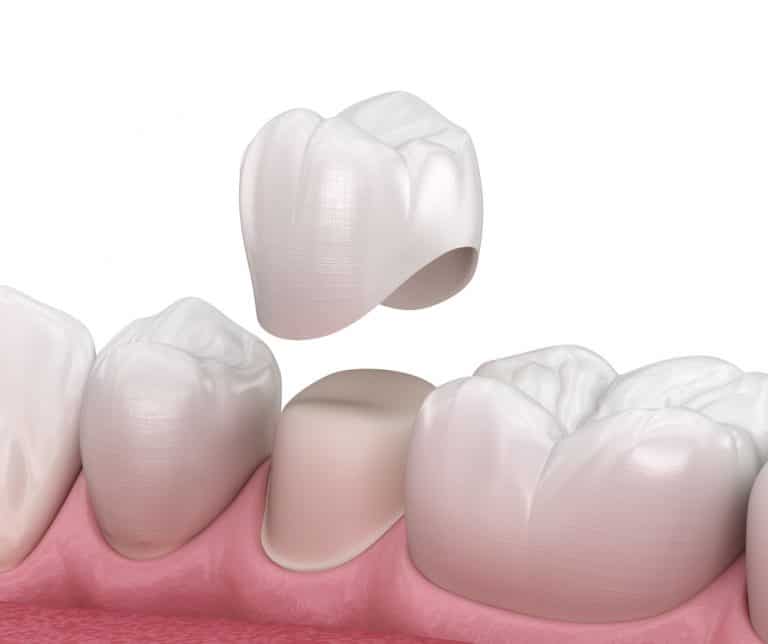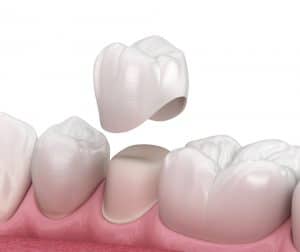 In our office at Flintridge Dental Studio, we design restorative dental treatments that return broken, chipped or decayed teeth to their original function and look like your natural teeth. Our staff is trained to offer every patient, new and existing, with state-of-the-art services to match their individual needs.
Dental crowns, or caps, are shaped like teeth. They are bonded to the tooth that was damaged, decayed or worn down. Crowns can also be positioned over an implant if you have a missing tooth. Replacing a lost teeth with a porcelain crown has its benefits. Because the crown is constructed of porcelain and not metal, they are aesthetically pleasing and very sturdy. You can enjoy your favorite foods just like you did before the tooth was decayed or damaged. Plus, porcelain crowns prevent the remaining and surrounding teeth from further harm. The doctor at Flintridge Dental Studio is a cosmetic specialist who can restore teeth with a crown to make them look more natural and beautiful.
Bridges are recommended for patients who have one or more missing teeth. A dental bridge works best if the natural teeth on either side of the gap are strong and healthy. A custom-made tooth will fill the space of the missing tooth and the teeth on either side will receive a crown to provide some stabilization for a bridge. Some patients may need a root canal to strengthen a weakened or decayed tooth as part of the procedure. At Flintridge Dental Studio, the dentist will take an impression of your mouth to get the proper dimensions for the bridge. The information is sent to our professional laboratory where they make the bridge according to the doctor's specifications. At the next scheduled appointment, the doctor will bond the permanent bridge in place. A bridge can last many years with proper care.
Want to improve your smile? Need to replace some missing teeth? Call our Flintridge Dental Studio office at (818) 814-9732 for a consultation with the doctor