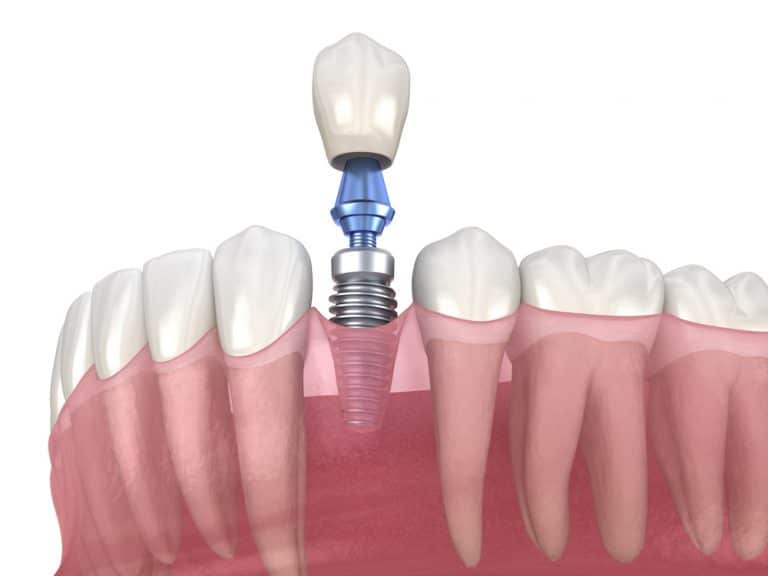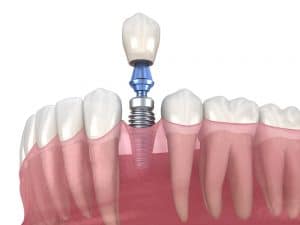 Your smile is the first thing people notice about you; however, there are times when your smile can be affected by a disease, damage, decay or injury. Dental implants are often a good option replace missing or damaged teeth because they look and feel like your natural teeth. A dental implant is an artificial tooth root that is placed into the jawbone and used to support crowns, implant-supported bridges and fixed dentures. If you have wanted to fix or restore your smile, dental implants may be right for you. At Flintridge Dental Studio, our office specializes in replacing missing teeth and making your smile whole again with Subperiosteal and Endosteal Implants.
Endosteal (in the bone) Implants
Endosteal Implants are placed within the jawbone making them a more popular choice. They are shaped like cylinders and made of ceramic, metal, or metal concealed with ceramic. Each implant can hold one or more artificial teeth. Endosteal implants are an alternative for patients with removable dentures or bridges.
Both procedures allow the doctor at Flintridge Dental Studio to replace a single or several teeth with an implant-supported bridge, a full bridge or full dentures. Your new implants will require proper oral care and regular dental visits.
Interested in implants? Make an appointment at Flintridge Dental Studio by dialing (818) 814-9732 today!