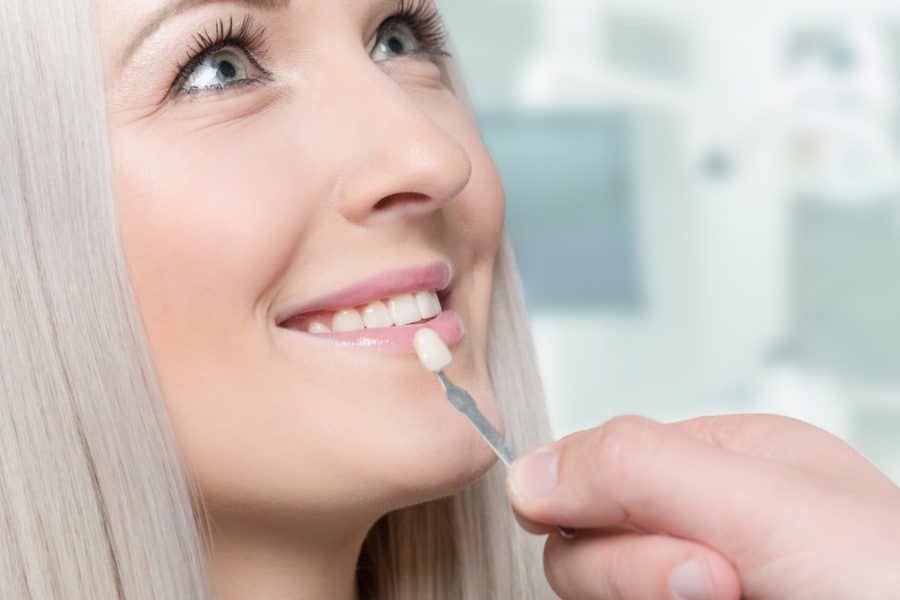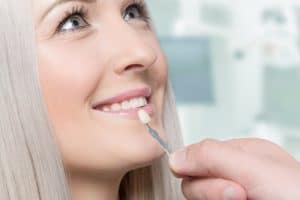 Dental veneers are thin shells that are made from porcelain or ceramic. The doctor will select the shade, reshape and size the veneer to blend them in with the rest of your smile. Our staff is trained in providing Porcelain Veneers, Composite Veneers and Lumineers.
Porcelain veneers are a cosmetic restoration that can fix gaps between teeth, restore chipped or broken teeth and correct the shape and length of a tooth. Porcelain veneers are constructed of a translucent material that is very thin. You may need to schedule several appointments for this treatment. The doctor begins by discussing the treatment plan with you and scheduling an appointment to take an impression of your teeth. The mold is sent to our dental lab where they will create your custom-made veneers. In the meantime, the dentist will prepare your tooth's surface for the placement of the veneer, which involves removing the top layer of the tooth's enamel to ensure the veneer fits. When the lab returns the finished product, the veneers are cemented in place in our office, by the doctor
Composite veneers are a non-invasive procedure that can generally improve the look of your teeth. A tooth-colored resin is placed on the enamel surface of your tooth and a special curing light is used to harden the bond. The light secures the material to the tooth restoring it to a better smile. Composite veneers can correct smaller dental defects, in as little as two or three appointments.
Lumineers are a very popular option with today's dental community. They are painless and usually take only two dental appointments to complete. The doctor will take a mold of your teeth, select a shade and forward the information to the dental lab where the Lumineers will be made. On the following appointment, the doctor checks the Lumineers for fit and shade against your natural teeth. If the shade and fit are perfect, the Lumineers are attached with an adhesive to the surface of the teeth. They are ultra-thin and very translucent, whereas traditional veneers are thicker and require more tooth reduction.
Interested in Veneers to help restore the cosmetic appeal of your teeth? Call Flintridge Dental Studio at (818) 814-9732 for an appointment.